Strawberry shopping bag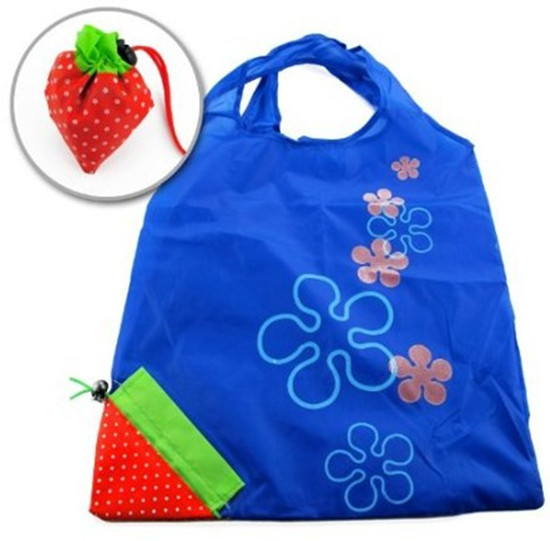 Product name : Strawberry shopping bag
Model No. : SGS107
Products Category: > Bag,Packs&Totes

ITEM DESCRIPTION
:
* The strawberry shopping bag is very cute, the color of bag itself can be changed according to your requirement.
* Take it when you go shopping, it will be a more attractive.
* This can be fold into a shape of strawberry, there are some other shapes, like grape.
* Easy to use and stylish, strong nylon bag folds up into a strawberry shape for decorative storage and transport when not in use.
SPEC
:
 material:Nylon
 color:strawbeery, other shapes as your request
IMPRINT
:
 method:silkscreen imprinting
 location:front and back of bag
 colors:Blue
PACKING INFO
:
 Packing:500pcs/CTN
 measurement:0.121CBM
 shipping net weight:14.00KG
 shipping gross weight:15.00KG
Price(s):
| | | | | | |
| --- | --- | --- | --- | --- | --- |
| Quantity | 3000 | 5000 | 10000 | 30000 | 50000 |
| List Price | 0.66 | 0.61 | 0.55 | 0.48 | 0.42 |
| Price Code | T | T | T | T | T |
| Net Cost | 0.46 | 0.43 | 0.39 | 0.34 | 0.29 |
Send Inquiry :
Related Products :