Smile pill box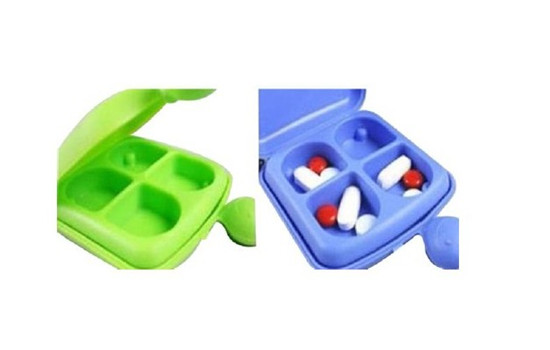 Product name : Smile pill box
Model No. : SG102546
Products Category: > Health & Safety

Details :
ITEM DESCRIPTION:
* This is a smile pill box, for chileren, they are easy to take pills when they sick, it will be a good promotional gifts.
* This smile pill box win high repuation from home and abroad.
* Color can be changed according to your requirement.
SPEC
 size:3 9/10"L*2 7/10"W*3/5"H
 material:pp
 color:Blue, Green, like picture showed
IMPRINT
 method:silk imprinting
 location:surface of box
 colors:white, as your request
PACKING INFO:
 Packing:400pcs/CTN
 measurement:0.08379CBM
 shipping net weight:20.00KG
 shipping gross weight:21.00KG
| | | | | | |
| --- | --- | --- | --- | --- | --- |
| Quantity | 4000 | 4500 | 5000 | 5500 | 6000 |
| Discount | T | T | T | T | T |
| Price | $2.0000 | $1.9000 | $1.7000 | $1.6000 | $1.5000 |
Send Inquiry :
Related Products :