Bicycle LED light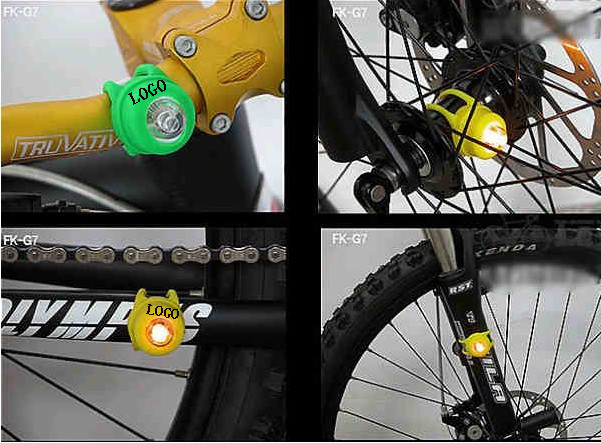 Product name : Bicycle LED light
Model No. : SG132
Products Category: > Electirc Item

ITEM DESCRIPTION:
Bicycle LED silicone fog light. This item is pure silicone rubber, harmless and ecofriendly.
Stroboflash and steady two light modes, Press the switch in turn: stroboflash,
steady, power off. Built-in two CR2032 coin cell batteries, it is easy and convenient to
carry. Flexible mounting position, it can be installed on the bicycle.
IMPRINT
methord:
silk screen
location:
one location
color:
one color


PRICE
| | | | | | |
| --- | --- | --- | --- | --- | --- |
| Quantity | 1000 | 3000 | 5000 | 8000 | 10000 |
| Discount | T | T | T | T | T |
| Price | $2.3 | $2.26 | $2.12 | $2.0 | $1.83 |
Send Inquiry :
Related Products :