Rhinestone Mirror

Product name : Rhinestone Mirror
Model No. : SGS030
Products Category: > Beauty

Item Descrition
:
Compact mirror foldable purse hook / Purse Hanger /Bag Hanger/ Handbag hanger. Material. Recycled zinc alloy, lead free. All actual jewels material. Such as Czech rhinestones, crystals, enamel & gemstones etc. Full magnetic closure to keep the hook wrap around in good conditions, double side closing way, others one on the market only single direction closing way.
Material:Metal+Rhinestone
Color:Red,White,Blue,Green,Purple,and Assorted.
Imprint
:
Method
:
Silkscreen
Colors
:
1 color
Location
:
1 location



Packing Info

:

shipping net weight: 18.00KG
shipping gross weight: 20.00KG



Price(s):
| | | | | | |
| --- | --- | --- | --- | --- | --- |
| Quantity | 2000 | 3000 | 5000 | 10000 | 30000 |
| List Price | 1.63 | 1.58 | 1.53 | 1.46 | 1.33 |
| Price Code | T | T | T | T | T |
| Net Cost | 1.14 | 1.11 | 1.07 | 1.02 | 0.93 |
Send Inquiry :
Related Products :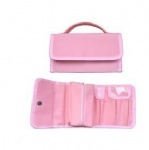 SGS025
Fashion cosmetic bag