LED dog Collar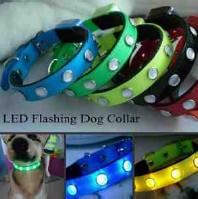 Product name : LED dog Collar
Model No. : SGS071
Products Category: > Pet Products

Description
:
This collar will help others see both you and your dog while out on walks at night or in the dark! The collar were designed with you in mind and used top quality components. What makes Dogs in Play collars unique? Three different light settings - Steady, Slow or Quick Flashing. Lightweight for your dog's maximum comfort.
Material:Synthetic Leather
Color:Red,White,Blue,Green,Black,and Assorted.
Imprint
:
Method
:
Silkscreen
Colors
:
1 color
Location
:
1 location



Packing Info

:

shipping net weight: 18.00KG
shipping gross weight: 20.00KG


Price(s):
| | | | | | |
| --- | --- | --- | --- | --- | --- |
| Quantity | 1000 | 2000 | 3000 | 5000 | 10000 |
| List Price | 4.6 | 4.45 | 4.4 | 4.28 | 4.03 |
| Price Code | T | T | T | T | T |
| Net Cost | 3.22 | 3.12 | 3.08 | 3.01 | 2.82 |
Send Inquiry :
Related Products :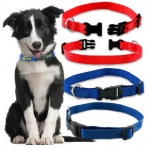 SG107
Polyester pet collar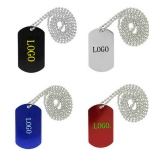 SG136
Metal dog tag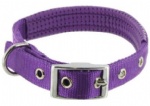 SGS057
Pet Collar